Meet the Board of Directors

Charlie Bao, Chairman
Bao holds MS degrees in both accounting and computer science. By day, Bao is a Senior Technical Consultant; by night, Bao is an active volunteer in the community. He has served as vice-president of the 2010 Census Chinese Complete Count Committee, president of the Atlanta Chinese IT Association (2009-2011), and vice-president of the Atlanta Contemporary Chinese Academy(2009).

Michael Wang, Vice-Chairman
With a degree in information management from Georgia State University, Wang works as a Senior Software Engineer. He serves on the 2010 Census Chinese Complete Count Committee and the Monte Jade Science and Technology Assocation. Wang is also active in his local church's missionary activities.

Dai Lin, Secretary General
Lin is a doctor of neurobiology, but her talents are wide-ranging. An avid writer, Lin is a member of the Association of Chinese Writers in Atlanta, and has published a collection of essays. She also sings in the Voice of East Choir. Lin works at NextGen to give back to society (as if writing, singing, and healing didn't count).

Jane Zhong, Chief Financial Officer
Like almost everyone else, Jane has a background in math and science。 As a former Chinese school teacher, Jane believes that every student has the potential to learn and grow, they all deserves the opportunity to succeed. Jane enjoys oysters, sunflower-seeds, and people who host parties that have both.

Wen Liu, General Counsel
Defying the stereotype that all Asians are engineers, Liu practices international, contract, and commerical law. She has worked for over 15 years in China, Europe, and the United Sstates. In addition to her busy practice, she also volunteers at the Atlanta Chinese School. No, we don't know how she does it, but we sure wish we did.

Zhaoren Li
Li has worked on software applications in the logistics industry for over ten years. He was the founder and CEO of Wintao Global, and established the Chinese software company Saibodisi. Li brings his entreprenurial talents to the NextGen Foundation; he hopes that even our modest efforts will make a real difference in the lives of youth.

Ling Pan
Ling has worked in the IT industry for more than 20 years. She enjoys music, travel and photograph. She feels very lucky to have a wonderful life and cherishes everything she is having so far. Now she feels she wants to do give something back to the others. She is more than willing to devote her efforts to those poor kids who needs help to make their dream come true.

Hong Gao
Gao has worked in the IT industry for 10 years, and this is his first foray into volunteer work. Gao is the father of two daughters, and his involvement with the NextGen Foundation is informed by their experience. He wants to do something for poor children in China so that they, like his daughters, have an equal right to an education.
News and Events
First Annual ForNextGen Picnic raises over $3500
May 25, 2010
Held on May 25th, 2010, our summer picnic and culinary competition drew over 200 attendees and representatives from over 20 local associations. to Jones Bridge Park. Over 50 dishes were submitted to the cooking competition, and boy did our judges have a hard time crowning the Master Chef of Atlanta Chinese Cuisine.
Read More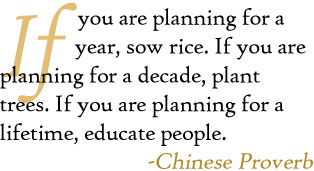 Supporting the needy, wherever they are
April 28, 2010
On April 26th, 2010, Dr. Wang Li Shan of Marietta, Georgia drove to Branford, Connecticut and viciously murdered Dr. Vajinder Toor. Although he awaits trial for the destruction of one family, he has also ruined another: his own. His wife, Lan Man, has been diagnosed with breast cancer and is currently unemployed, leaving their three children with little economic support. As fellow Chinese-Americans, we understand how difficult it is to establish ourselves in a new country. We strongly condemn Wang Li Shan's actions. But we equally condemn the impossible situation left to his family, and we hold that we should support the needy, wherever they are---in rural China, or in our own backyards.
Read More